With AYVY you can finally stop your search for nice, simple, fast and convenient media viewer. We've covered all you need!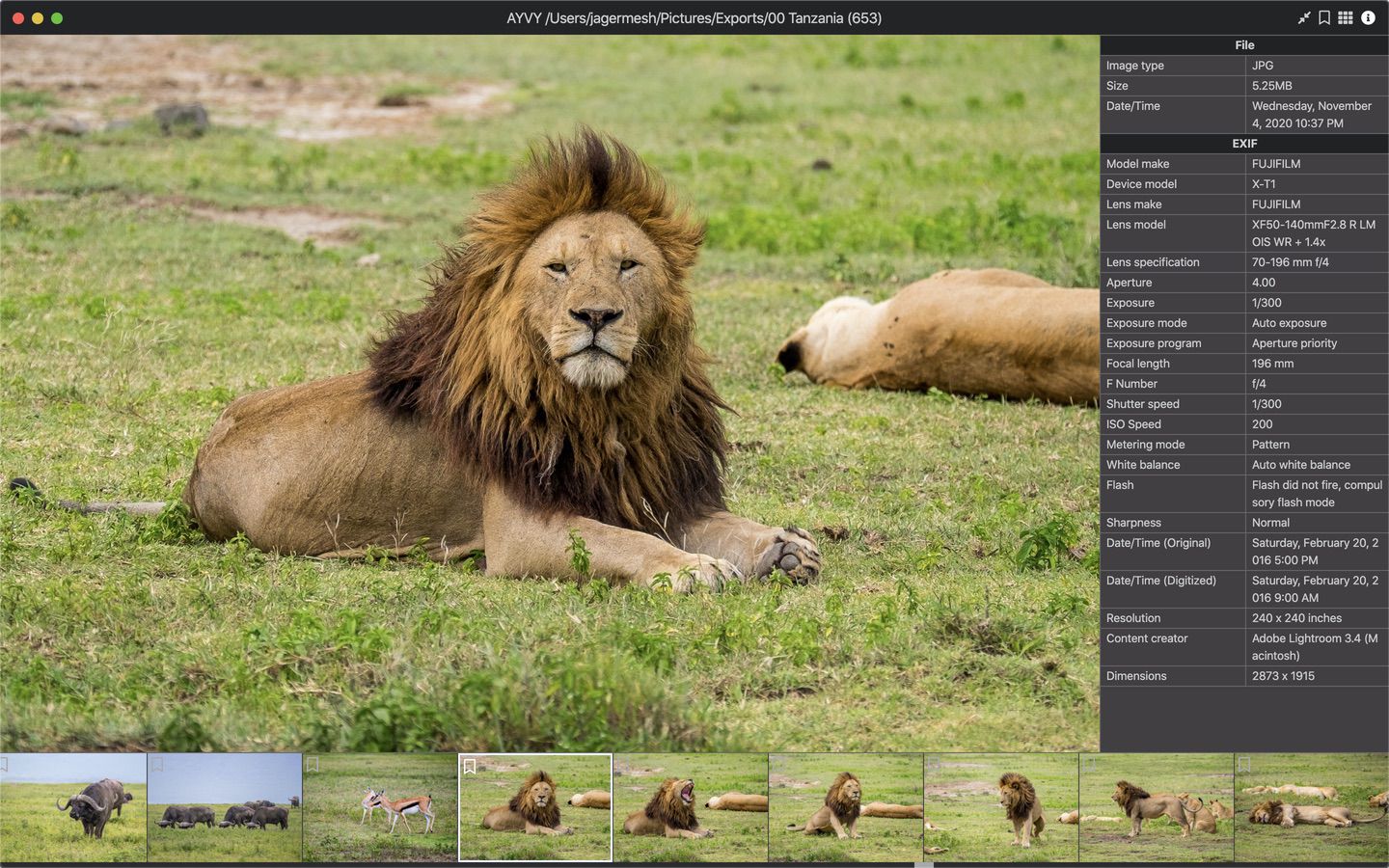 Gallery mode
Convenient overview of your photos and videos in single or multiple folders.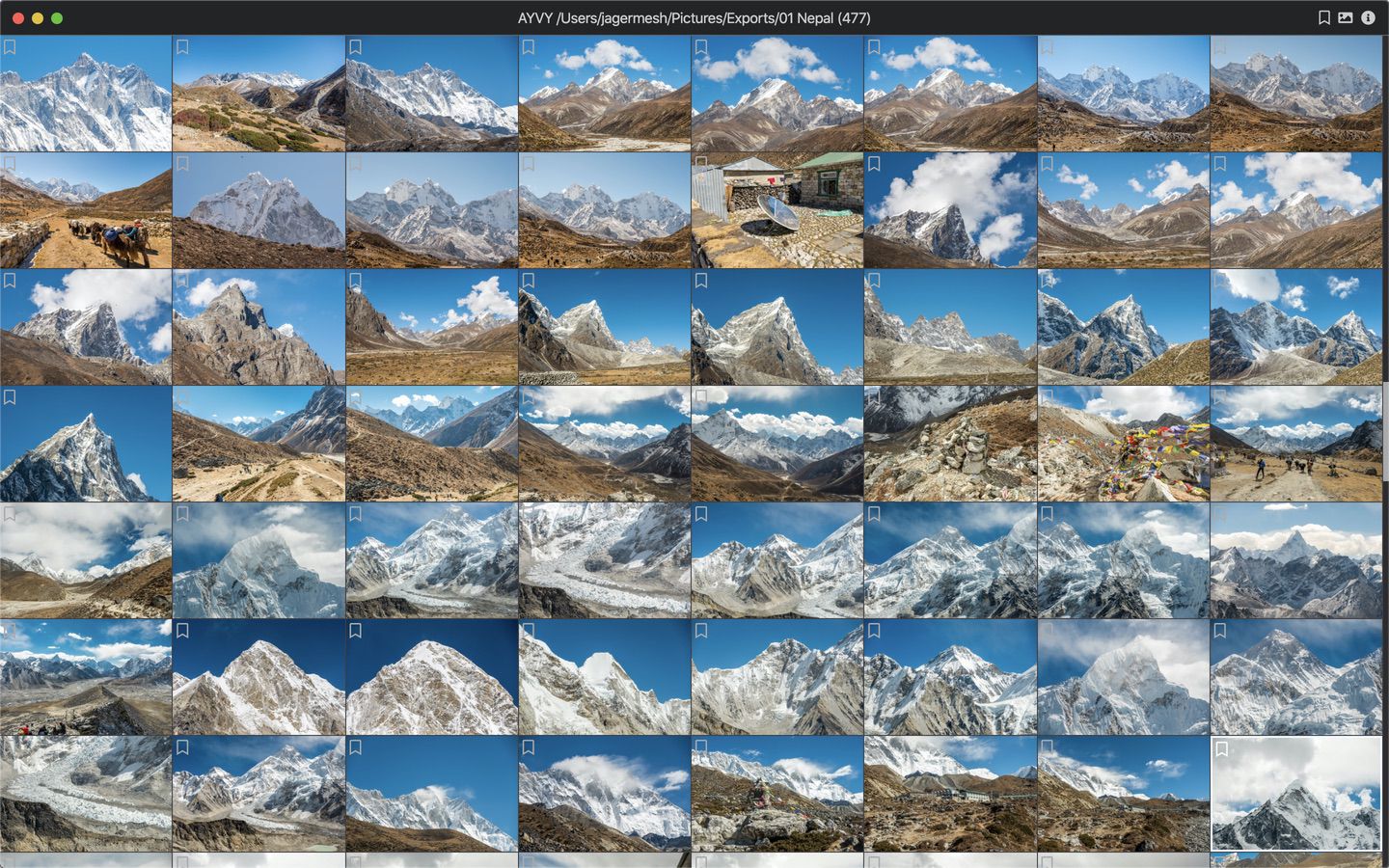 View mode
Focus on particular image or video. Fit/fill mode supported.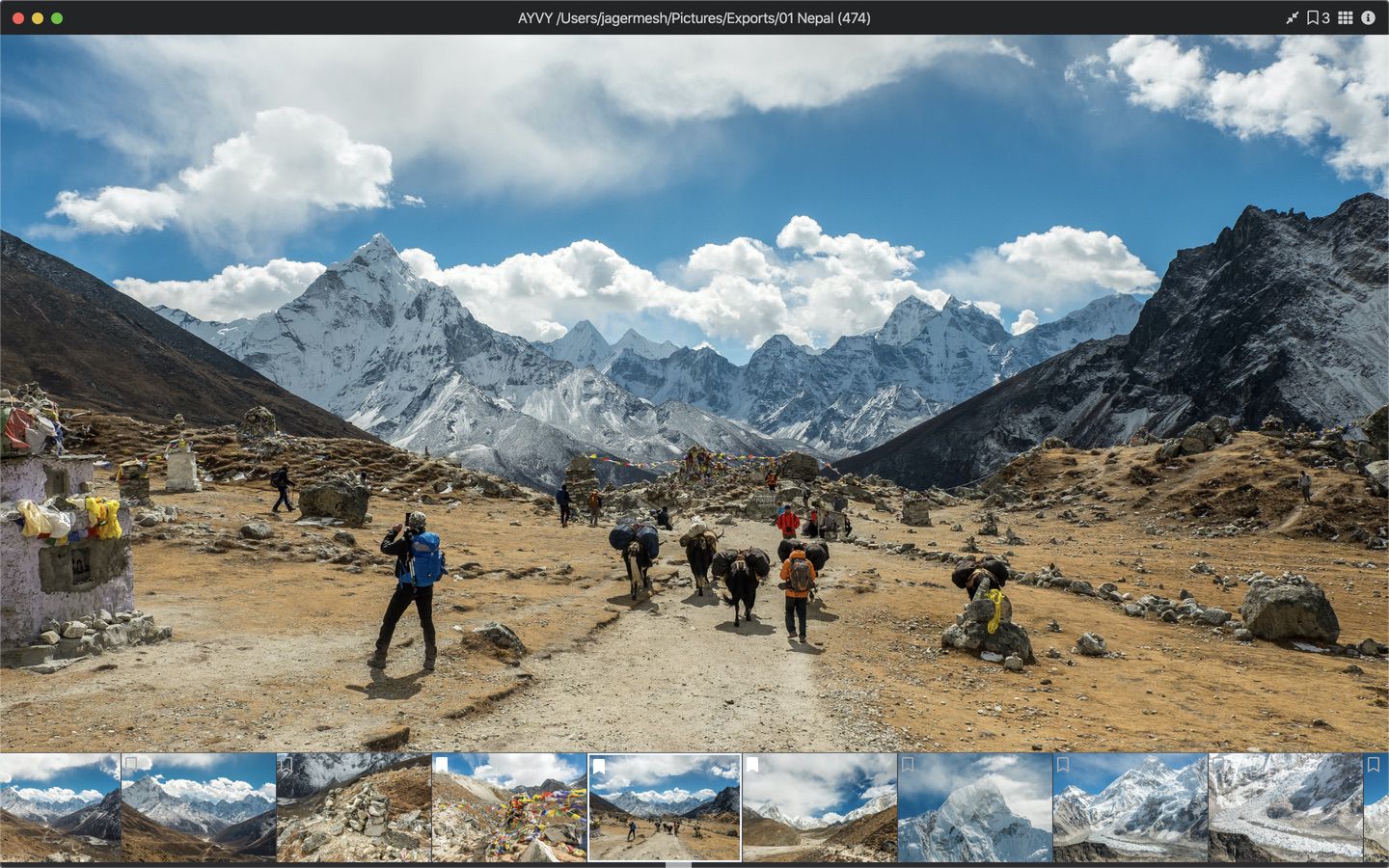 EXIF & GPS Information
Detailed image information, including GPS location of where photo was taken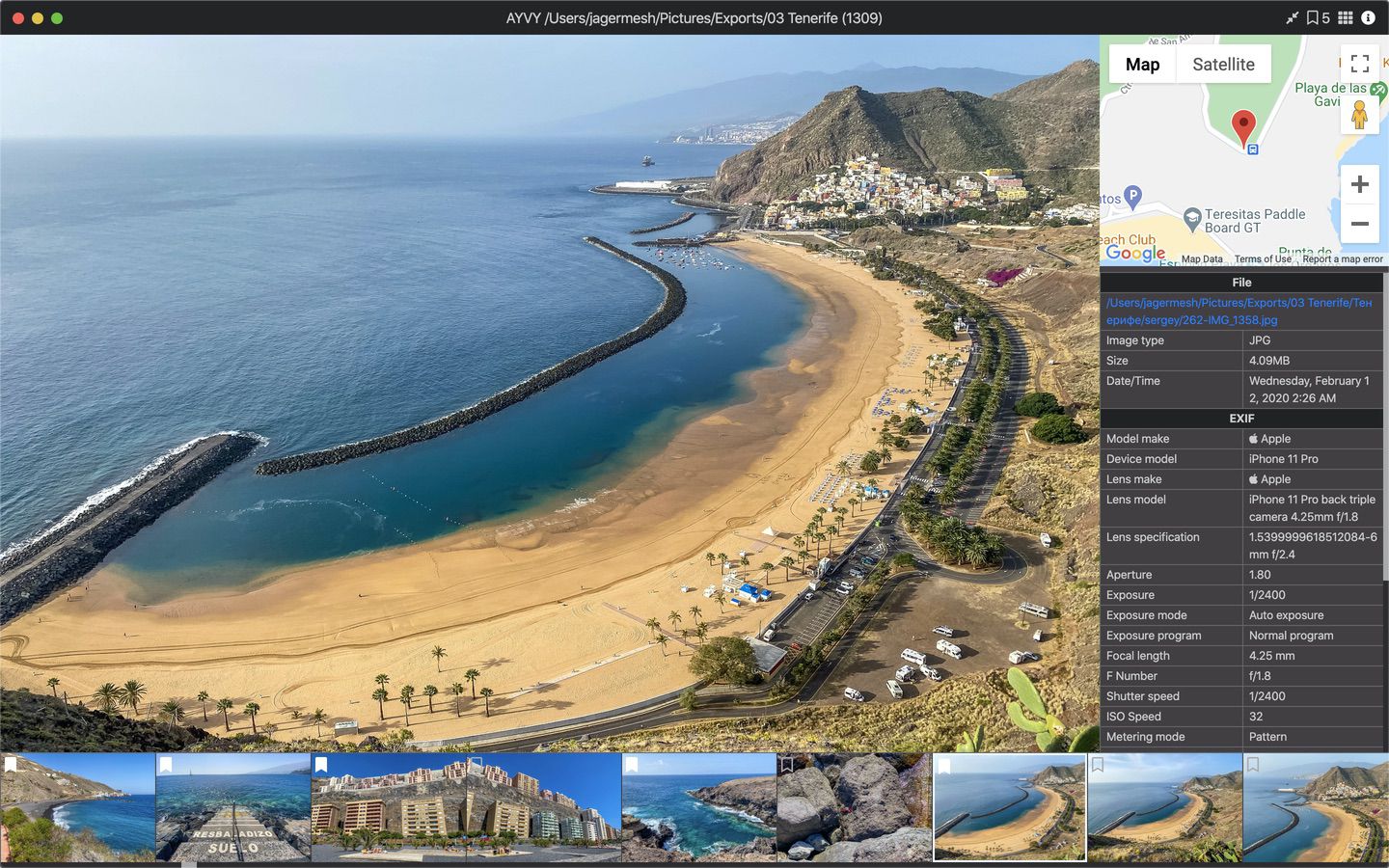 Key features
Nice and cute design
Lightning fast even for folders with thousands of photos
Support of huge amount if image formats, including RAW
Tagging favorite photos for exploring or sharing with friends
Friendly support :)
Supported image formats
PNG
JPG
SVG
TIFF
GIF
BMP
WEBP
ICNS
PSD
AVIF
Supported video formats
Supported document formats
Supported RAW formats
Apple (HEIC, HEIF, ProRAW) (require MacOS High Sierra or higher)
Fuji (RAF)
Canon (CR2, CR3, CRW)
Nikon (NEF, NRW)
Leica (DNG, RWL)
Hasselblad (3FR, PPM, FFF)
Panasonic (RW2)
Pentax (PEF)
Samsung (SRW)
Sony (ARW, SRF, SR2)
Minolta (MRW)
Olympus (ORF)
Epson (ERF)
Kodak (RAW, KDC, DCR)
Leaf (MOS)
Mamiya (MEF)
Privacy Policy
Rest assured, AYVY does not collect any personal information. It runs solely on your computer :)
Let's Get In Touch!
Have any questions, suggestions or issues? Send us an email and we will get back to you as soon as possible!
support@ayvy.app
Another nice app from our team
There is another cool app you may find interesting!
---
AYBO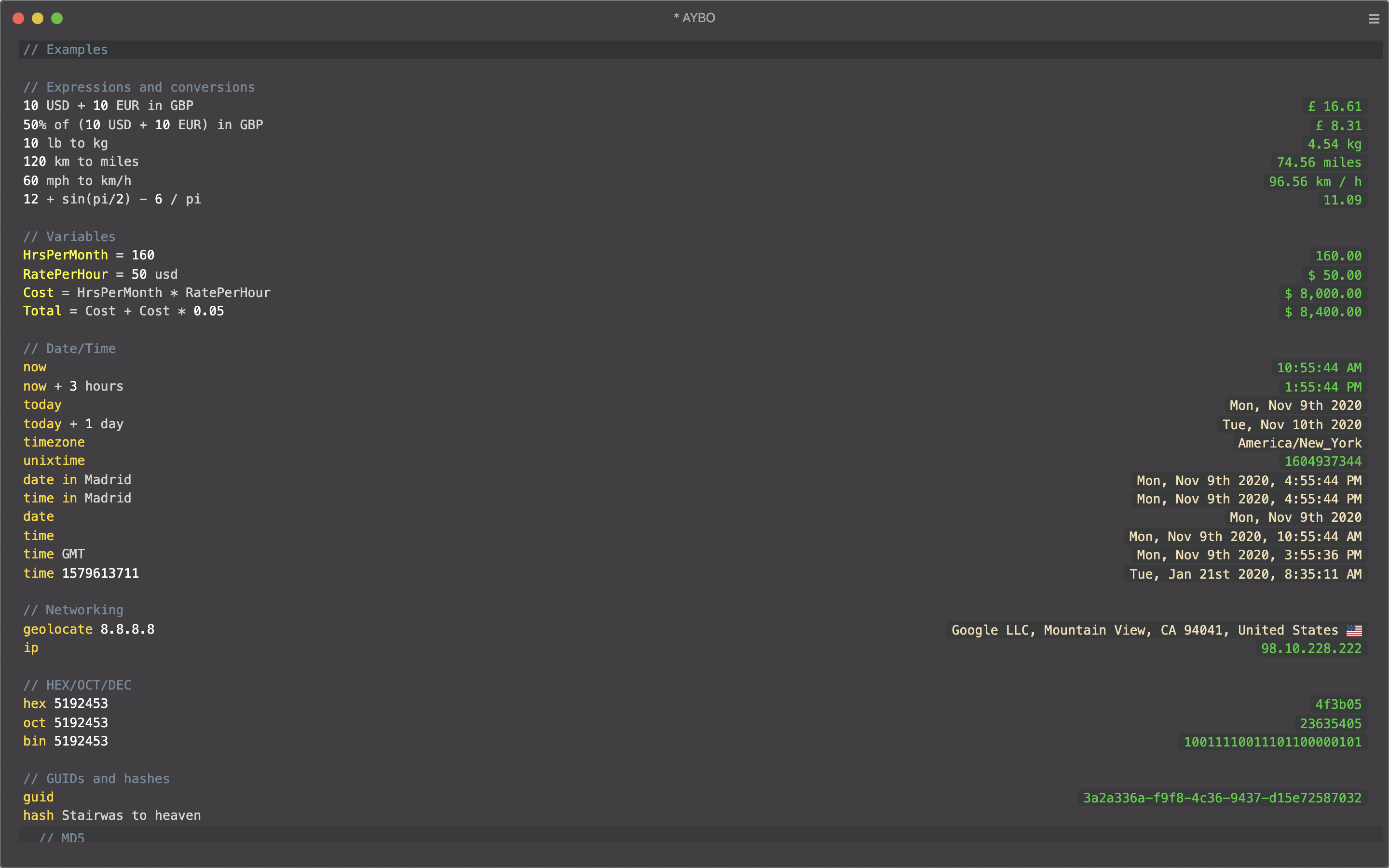 Natural language calculator, units and currency converter, weather, forecast, equation solving and many other useful tools are carefully packed for you into this wonderful app!
With AYBO you can perform any kind of calculations, unit conversions, currency conversions, check the weather, set timers, plot graphs, solve simple equations! Know what?? You can even create your own custom commands!

RegExp Tester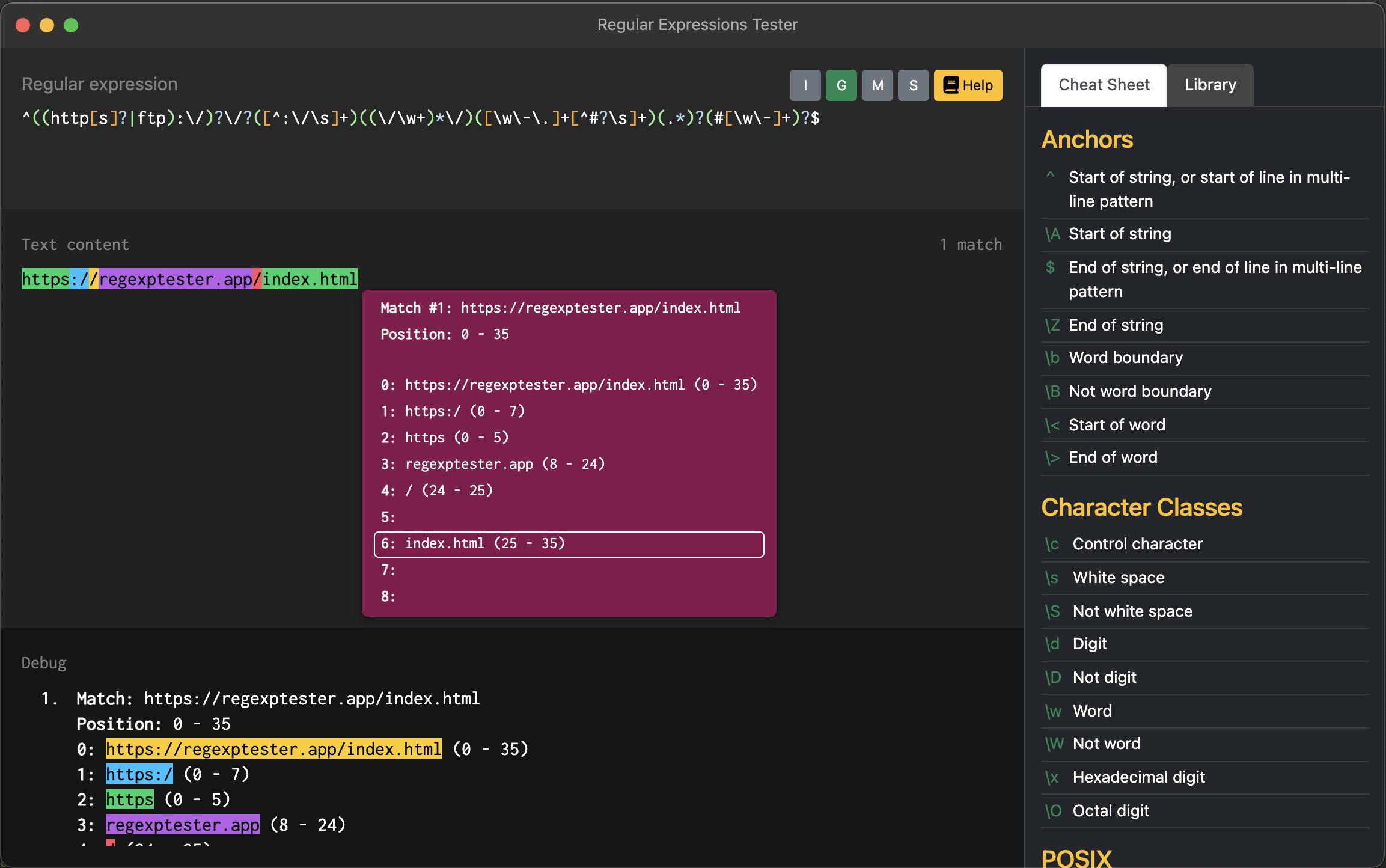 The best regular expressions tester ever! :)
With RegExp Tester you can check your regular expressions, see regular expressions cheat sheet and use some of the nice expressions from library.